OffSec Webinars
Webinars with OffSec experts
Want to hear directly from Offensive Security's course developers on the latest releases and interesting infosec topics? Register for our upcoming webinar, or view past recordings.
AMA with the OffSec Team on the PEN-200 2023 Update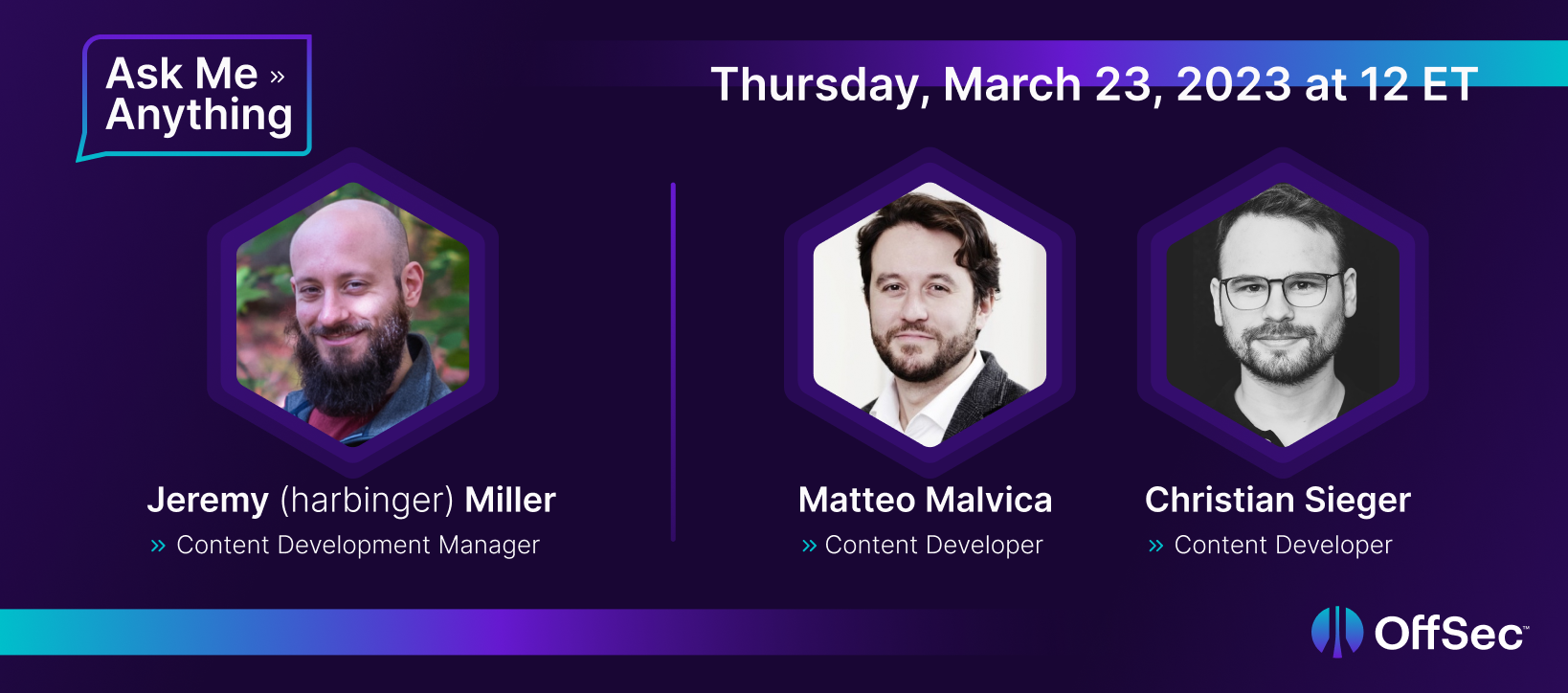 Watch the "Ask Me Anything" webinar with Jeremy (Harbinger) Miller, OffSec's Content Development Manager, and Matteo Malvica and Christian Siegert, OffSec's Content Developers.
With the new PEN-200: Penetration Testing with Kali Linux course update, you probably have a lot of questions for us! This is your chance to learn all about this comprehensive update and how these changes will impact the course material, the labs, and exam for current and future learners.
Here's what you can expect from this AMA webinar:
Get to know the Content Developers behind this significant PEN-200 update
The Why, What and How of the enhanced PEN-200
OffSec's Pedagogical growth and changes that we are implementing
In-depth look at the restructured course content and Learning Modules
What's new with the labs