We've decided to try a new, "What's New at OffSec" blog post series to share Offsec and cybersecurity industry-related news, interesting happenings, topics, thoughts and more. Admittedly inspired by Bungie's excellent, "This Week at Bungie" series where they share new content, artwork, videos, music and more, we realized that many of you in the Offsec community have been asking us for something similar for years — so it's high time! We obviously won't be sharing everything as some things such as specifics about unreleased products and courses are confidential until release. However, we will do our best to share as much as possible, and certainly more than we have in the past!
We will be on the hunt for exciting work that our community creates so we can share it with all of you. This can be anything from creating useful scripts for Kali, a repository for one of our courses, or even just something cool you've learned from one of them. If you have suggestions, news or ideas that you think might be good for us to consider sharing, please email us anytime at: community @ offensive-security.com.
Migration to Discord
Offsec is now officially on Discord! We have migrated our existing Offsec community members from our Rocket.chat system over to our new official home on Discord, and thus far the response has been overwhelmingly positive (if not ecstatic). 
Why Discord: We originally wanted a platform that we could integrate with into a system that we developed for Proving Grounds. Rocket.chat allowed us to do this, but after several iterations, we realized that there were some limitations to realize the specific vision for our Offsec community that we found were better handled on Discord — plus we received several requests for an official Discord presence. 
This transition process took months of development and planning. We, OffSec, wanted to make sure all the necessary stakeholders were aware of the plan. Furthermore, we wanted to make sure we did everything possible to make a smooth transition for our community.
Discord launched for our March 2021 Academy Students, as well as members of our Rocket.chat community. While this isn't the official launch to the general public, if you are an Academy Student or a member of Rocket.chat you got an invite to join.
The official launch to the general public will be April 15th. During this time our team will be making improvements to our workflows, automation, and support structure.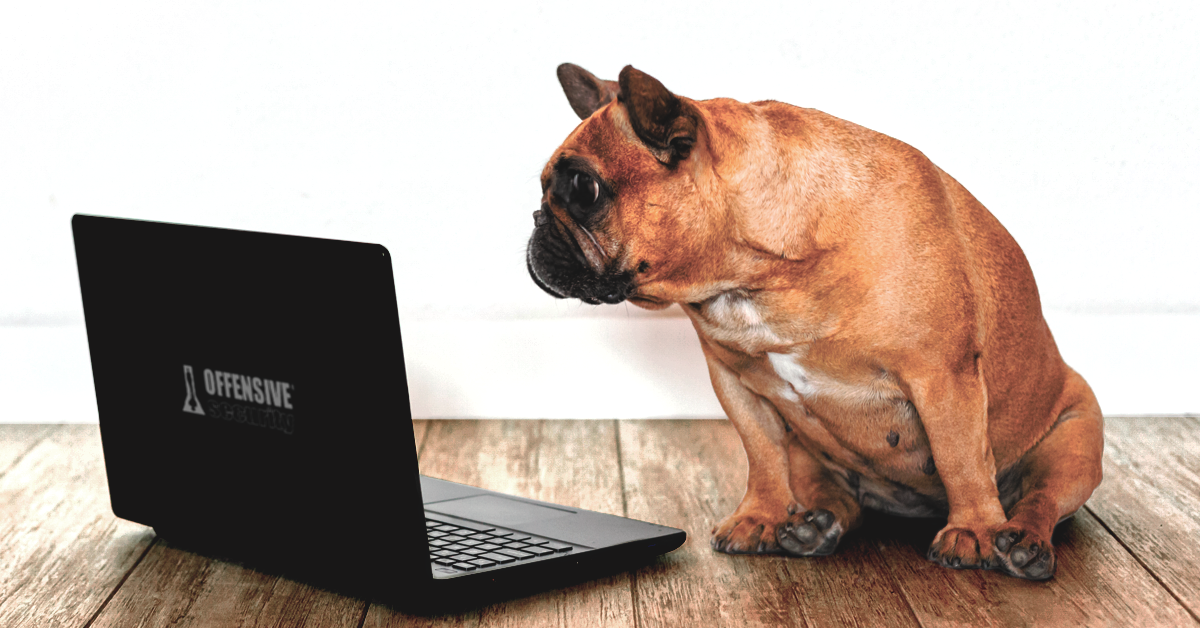 Launched the Official OffSec Podcasts
We've wanted to create an Offsec podcast for quite some time, but just haven't found the time to make it happen — until now! The first official Offsec podcast is here, and given the initial response to our inaugural episode, we couldn't be more excited. 
We have three hosts: Our Community Manager: Tjnull, Community Ambassador: FalconSpy, and last but not least Product Manager of Content: Jeremy (Harbinger).  
You can expect at least one of the three on any of the podcasts moving forward!
In our first episode, our hosts discuss their OSCP journeys, what they did to prepare for the Penetration Testing with Kali Linux (PEN-200) course, and everything leading up to earning their OSCP Certification exam.
You can catch the very first episode via OffSec Podcast Episode 1
The team already has plans to bring on a special guest from the community for Episode #2. Stay tuned for more!
March 2021 Academy Session Kicks Off
OffSec Academy is our mentored option for taking the PWK course, with the goal of helping students earn the industry-leading OSCP certification. Our team of experts provide 1:1 virtual training and mentoring to the students of each class. 
We put our Academy students through a 13-week customized course developed to help the student attain a deep understanding of penetration testing tools and methodologies, as well as the Try Harder mindset. 
Fore more information about OffSec Academy, when the next session will be, or how to sign up please visit https://www.offsec.com/academy/.
Speaking of PWK…
We're making it easier than ever for students to earn the industry-leading OSCP. With the new PWK365 option, students receive 365 days of lab access, as well as two free exam attempts. By removing the time crunch, students can focus their energy on learning the Penetration Testing with Kali Linux (PEN-200) course material, practicing in the PWK labs, and earning their OSCP certification. 
With over double the lab time and two included exam attempts, PWK365 represents more than 2x the value of PWK90 with a 90-day extension. You can register here.